MAKE YOUR BUSINESS PLAN waiting list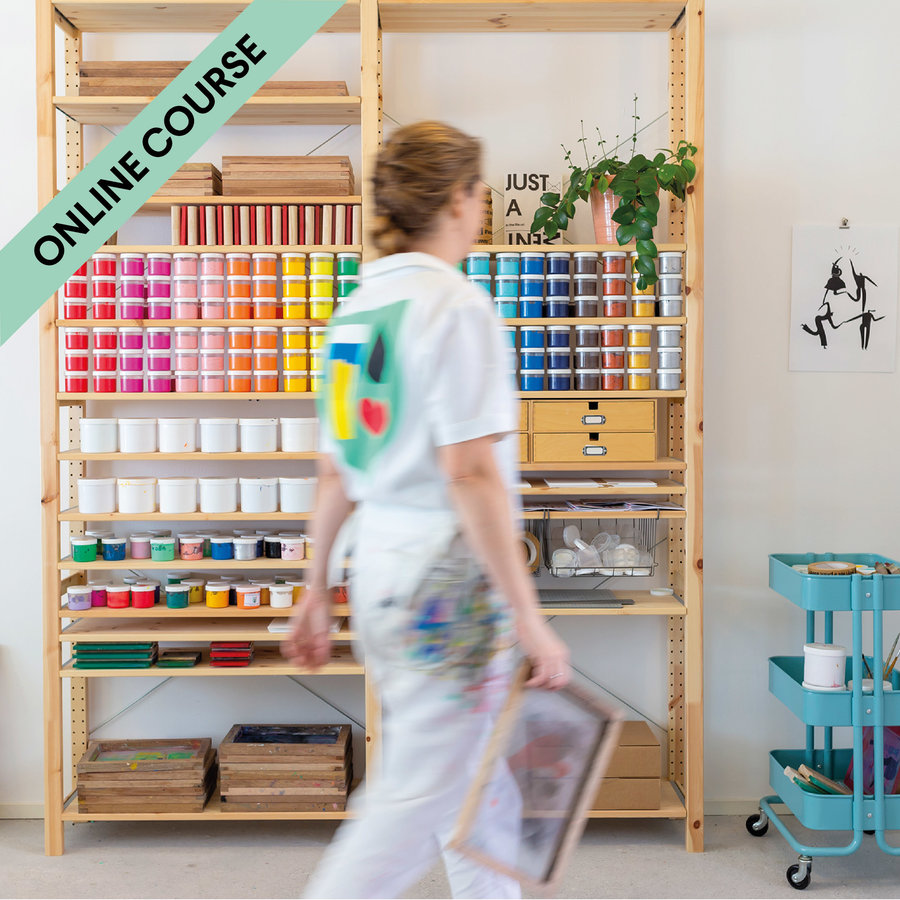 TURN YOUR DREAM
JOB INTO REALITY
Write a business plan and create a strong
foundation for your future dream job.
In 4 weeks we will make a strong and solid plan together that will give you financial clarity, prioritize your ideas and give you a clear idea on where to start.
you want to make your dream job a reality but without a big financial investment or quitting your day job (just yet :))
so many plans, not sure what to choose
you are overwhelmed and not sure where to start
you want to pursue your dream job but you are not sure how
you have an idea of what you would like to do and want to make achievable goals
you have reached a ceiling with your business and want to know how to grow
you are wondering if your idea is worth the leap
you want to know if your idea is realistic
you would like to meet other creatives to lift eachother up, learn, brainstorm and connect
I worked for many companies and 'bosses' but never felt truly at home and always longed for 'something that I would truly love to do'. I always had the feeling my brain didn't fit with the classic job life and even when I had less conventional jobs, I got bored in a heartbeat or always wanting to do more than there was space for or I was 'supposed to do'.
My first business didn't work out…
I worked sooooo hard to make it work but it didn't work out and left me burned out and heartbroken, feeling I just 'wasn't entrepreneur material'. I know now I am entrepreneur material.
…because I forgot one very important thing: to build a safety net.
After years of healing and working for bosses again I took my time to write a plan and invest time and energy in the right things. The safety net I needed to build Bobbinhood.
I started Bobbinhood with a solid safety net: a good plan.
I am a strong believer in business plans. A business plan that actually is what it says: a plan. With a solid plan you will be in control and able to prioritize and set achievable goals. it will be easier to make your battle plan and create the flow and foundation to actually start. A well thought out and compact business plan will also help you with what idea is priority and the first test to see if your idea is realistic.
A realized business plan doesn't have to be scary or boring.
With writing a business plan I don't mean a 300 page business plan with graphs and tables, but a compact strong business plan to help you on your journey. I made this course so that you can easily and confidently write your business plan to check if your idea works, and to give you a foundation to make your dream a reality.
I will help you in 4 weeks to write a clear and compact business plan together.
This last year I have been helping many creatives. Let me introduce you to some of them <3
In 4 weeks I will coach you to write your business plan, which will help you:



get a clear idea of what to prioritize
to find your community of other (soon to be) creative entrepreneurs
get your pricing right
to know if your plan is doable and realistic
know what to invest time in and what not
gain confidence in your own idea
create accountability for your plan
a clear goal to work towards
the foundation to make your very own battle plan
find what marketing fits you and your plan
I will take you through the process of writing your own business plan. In 4 weeks we will go through all the aspects of the business plan and we will end with the 'future plans' bonus. Every week I will email you a new chapter and in an accompanying podcast newsletter I will explain thoroughly how to work on that chapter. I will give examples and help you get started. At the end of each week there will be a live session where I will answer all your questions and share all my tips and tricks!


Next course will start beginning of 2024

A clear template to create your own business plan
Four lessons that will together result into your business plan
Every week a podcast newsletter to help you on your way with that weeks assignment
Four weekly live sessions where you can ask all your questions and I will give you all my tips & tricks, tell you all about my struggles and victories. If you can't make it, you can ask your questions beforehand and watch the session any time you like.
Motivational emails, I will make sure to keep you motivated and accountable, yay!
A community on slack where you can ask all your questions and get in contact with the other creatives joining the course
Plus you will receive two bonuses:
Make your future plans, envision the bigger picture.
Time management and how to prioritize your first steps
In 4 weeks you have written a strong and clear business plan that will be your safety net in the awesome adventure to create your own dream job.

Sounds daunting or maybe even flat out scary?
No worries I am there every step of the way, we will do it together and go through it step by step. I will practically hold your hand ;). In the live feeds we can all learn from each other and I will give you all the tips and tricks, and show you all the hacks I developed. I assure you, not writing that business plan is waaaaay scarier!
Next course starts beginning 2024.
Every week a chapter with clear assignments in your inbox.
4 chapters and two bonuses on Vision & Mission, Products & Services, Market Analysis and Marketing & Social media.
Every chapter will be explained thoroughly in a podcast newsletter.
4 live sessions where you can ask all your questions (if you can't make it you will be able to watch it any time).
You'll receive a recording of all the live sessions.
In 4 weeks you will have your very own kick-ass business plan.
All the chapters are for you to keep.
Bonus 1: Make your future plans, envision the bigger picture.
Bonus 2: Time management and how to prioritize your first steps.
How much time do I need every week? That's for you to decide of course, we would recommend at least two hours but the more the merrier. It's an awesome time investment though, you are chasing your dream job!
What if I can't make the live sessions?
No worries we will make sure to save them so you can watch them any time that suits you. You can submit your questions over email so I can also answer them.
How do I receive the chapters and assignments?
We will send you an email every week with a pdf for the new assignment. In this email you can also find the podcast where I explain everything for that week. After the live feed we will also send you an email with the recording so you can (re)watch it any time.
Can I ask you questions?
Yes please! You can ask all your questions in slack and for every chapter we have a live feed where you can ask all your questions. If you can't make it let us know your question at forehand so I can answer them in the live feed. After the live feed we email everybody the recording so you can (re)watch it whenever suits you.
Can I get in touch woth the other participants?
Yessssss!!! We will use slack to create a community where you can meet eachother and me!
What is slack?
Slack is an online tool where we can keep in touch and create a beautiful community. Yay! Our very special slack will be only accessible for our participants. This is where you can ask all your questions and where you can all get to know each other!
I am not sure if my idea is good enough, can I still join?
Hell yeah! This 4 week program is designed to find that out. You will go deep into your plan, the perfect way to find out if it is realistic.
I have lots of ideas, can I join with all of them or do I have to choose?
I feel ya! Fellow idea machine here, you can make business plans for as many ideas as you like. Through the program you will find out which one is best to pursue first. You will find out your priority and what is most realistic.
I have a full time job and I am not sure if I have enough time. Is this for me?
If you already have a dream job I would honestly say no, but if you feel your job could be (way) better and fit you for who you are then I would say YES! This is your chance to go for your dream job without having to quit your dayjob (just yet ;)). If you work on your plan for half an hour, a couple of days a week you will make your first step to that dream job.
I already have a business, why should I join?
If you have a solid business that runs well, you don't need this course, but if you feel you can't grow from where you are or you are stuck on how to move forward this coaching program is perfect for you. If you are ready for a new step or the next step, both will need a solid business plan and battle plan!